Video conferencing has become an increasingly popular option when you need to conduct meetings and collaborate with coworkers, classmates, and colleagues. Today's technology allows individuals to connect and communicate with each other in real time, regardless of their location. However, as with any technology solution, there is a cost associated with implementing video conferencing systems. Let's explore a few of the costs when deploying a standard video conferencing system, so you can plan for the most accurate budget possible.
Standard Costs
First, let's consider a few standard costs of a video conferencing system. The most obvious cost is the cost of the hardware itself, which includes the video conferencing cameras, microphones, speakers, and displays. These devices can vary dramatically in price depending on their features and capabilities.  For example, a basic yet good quality setup for a small huddle room (for less than 5 people) might cost between $500 – $1500 for hardware alone.  On the other hand, a large conference or training room, that can hold 20 people or more, could cost between $10,000-$25,000 or more for hardware – depending on what is wanted and/or required.
This range might seem a bit broad, as it should. There are so many available options that you can really pick what features you are willing to pay for, and what functionality is truly required. Camera prices have quite a range between an inexpensive fixed angle camera, to a camera that is AI-driven with Pan-Tilt-Zoom capabilities. As you might guess, the cost is quite different between those two options. Microphones are similar – from a microphone used for a single speaking voice to a room full of voices where the microphone tunes each voice independently and mixes/balances them together. Additionally, you will need to factor in the cost of any necessary cables, adapters, and other optional accessories, which can add a few hundred dollars to the overall cost.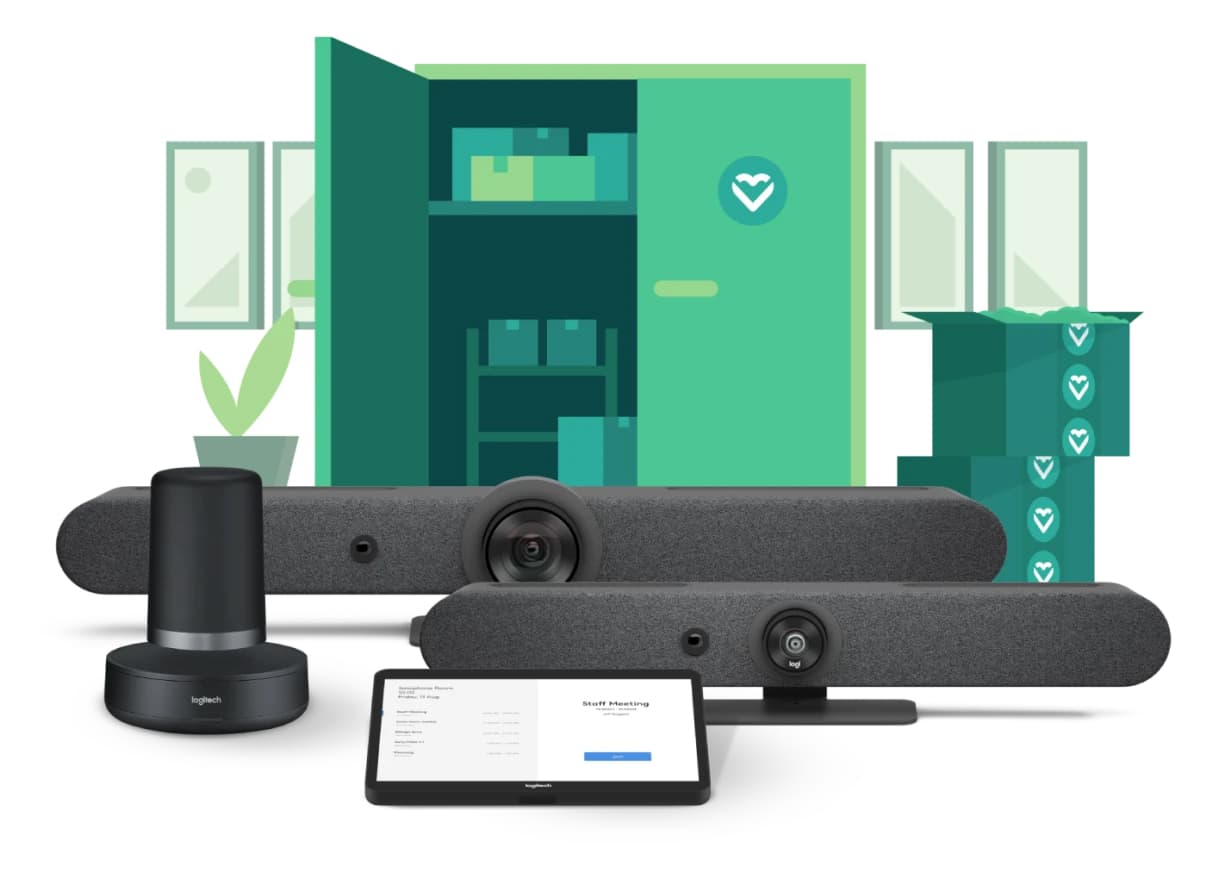 Another standard cost of a video conferencing system is the cost of installation and setup. Depending on the complexity of your system and the number of devices you are installing, this cost can also vary significantly. However, a general rule of thumb is to budget around 20%-30% of your project cost for installation and setup. This cost covers the cost of all labor, all materials required for labor that is not hardware, and any necessary software licenses. Also included, generally seen on larger projects, are separate costs such as project management, infrastructure fabrication and assembly, custom programming, and finish work.
An additional cost of a video conferencing system to consider is the cost of any ongoing maintenance and support. Even if your system is working perfectly at the time of installation, there is always a risk of technical issues or equipment failures down the line. To ensure that your video conferencing system remains reliable and functional, it is important to budget for ongoing maintenance and support. This might include regular software and firmware updates, hardware repairs, and technical support services. Depending on the size and complexity of your system, you should budget for around $15-500 per month, depending on the size of your system, for ongoing maintenance and support.
Tech Treats:
Buy a network switch with two times as many ports as you think you will need  – so you can have a little "Overhead".
Never run just one line of CAT ethernet cable.  Always run 2 – you may end up needing it and/or you'll be better prepared for the future!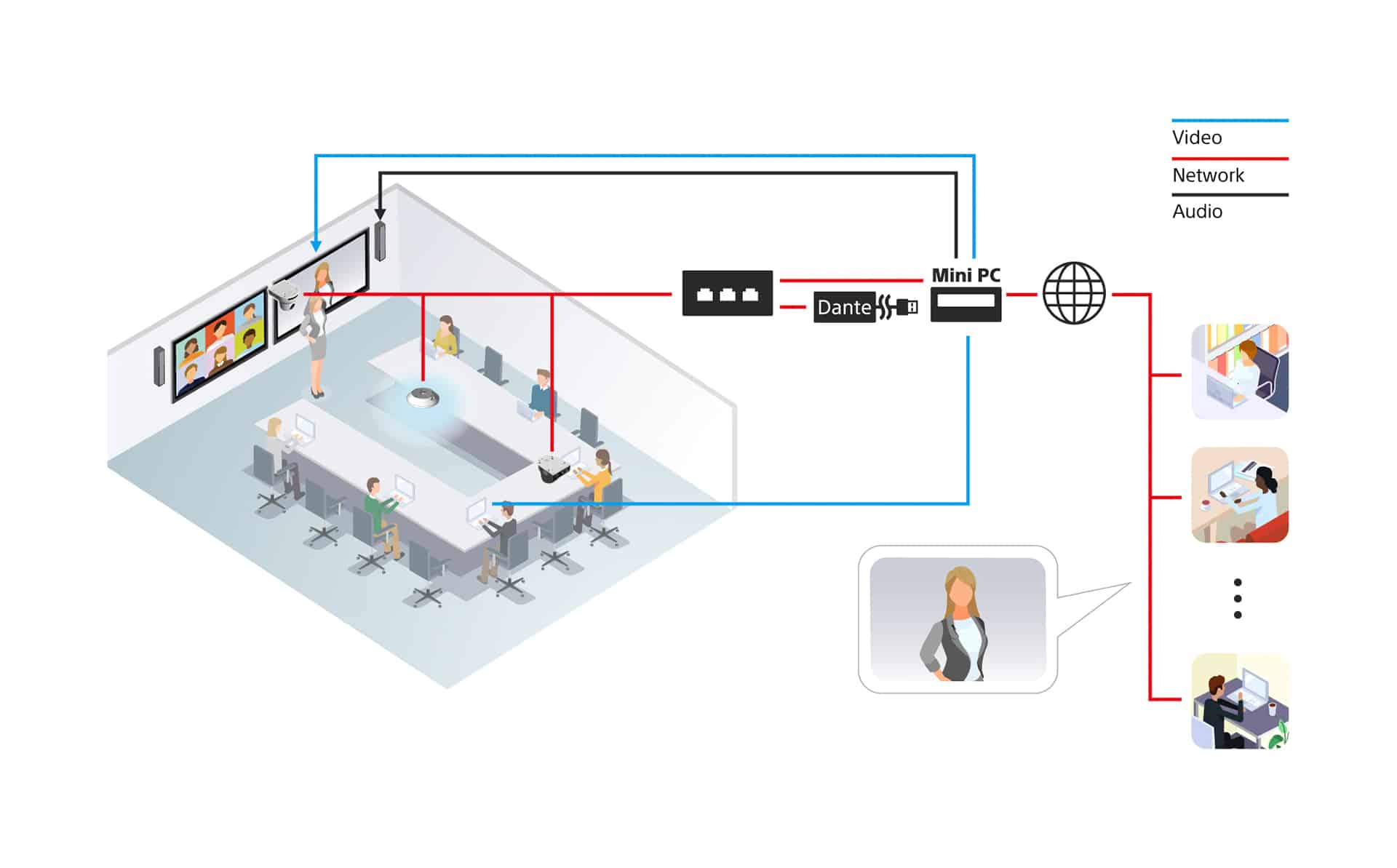 Hidden Costs
While the standard costs of a video conferencing system are relatively straightforward, there are also several hidden costs that sometimes are forgotten but should be considered. Here are some common hidden costs that may need to be incorporated that can easily be overlooked
One of the most significant hidden costs is the cost of network reliability. Video conferencing requires a stable internet connection, and depending on the number of users and the quality of the video, this can require a significant amount of bandwidth. If your existing internet connection is not sufficient, you may need to upgrade to a faster plan, or even dedicate an internet connection specifically for video conferencing.  This can add a few hundred dollars per month to your costs but depends on your current setup and the level of performance you require. 
In addition to the main product hardware, you may also need to purchase or subscribe to video conferencing software – such as Microsoft Teams, or Zoom. This can be a one-time cost or a recurring fee, depending on the provider. Some software packages also offer additional features and tools, such as screen sharing, collaboration tools, and integration with other business applications, which can also affect the price.
Video conferencing systems are very feature rich, and could require recurring training for daily users. Even if you have a state-of-the-art video conferencing system, it will be a waste if your users don't know how to use it. To ensure that your users are able to take full advantage of your video conferencing system, you will need to budget for training and support. This might include optional in-person training sessions, online tutorials, and/or technical support services. Depending on the size of your organization and the complexity of your system, you should budget for around $500-$1,000 for any additional user training that might be required.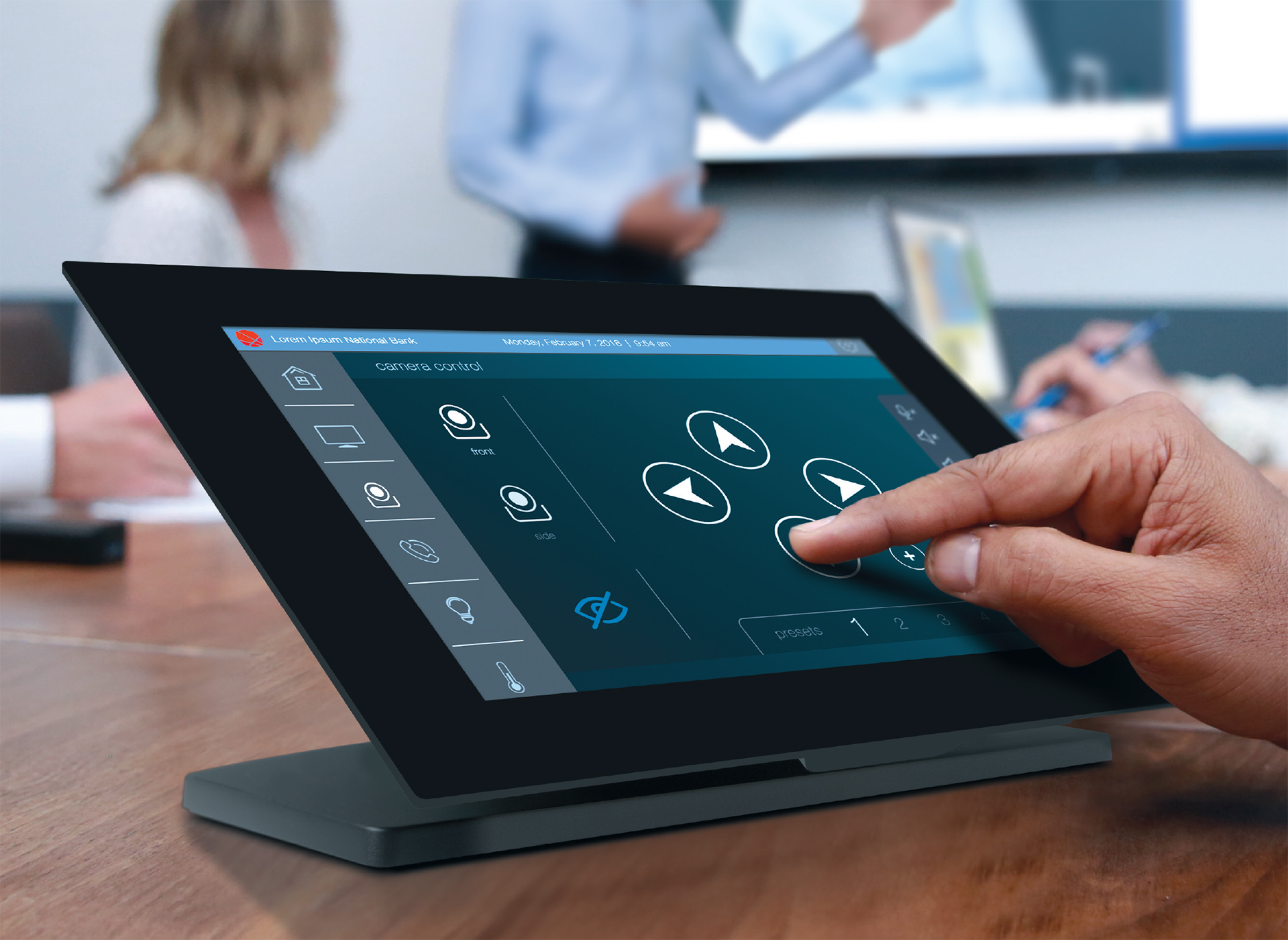 Real Example
We were asked to design and install a large training conference room that could easily hold around 40-50 people. It was designed with a few displays and remote video conferencing abilities. The total came to around $32,800.  Here's the breakdown:
Hardware Costs: $27,000
2 x 85″ flat panel displays
1 x 6000 ANSI lumen laser projector
1 x matrix video switcher
1 control processor
1 x touch screen control
Overhead microphone arrays
Wireless mics
Speakers
Amplifier
2 PTZ video conferencing cameras
Miscellaneous hardware such as cables, mounts, rack, etc.
Installation Costs: $5,800 (programming included)
The following were not included in the above mentioned cost:
Network and licenses (owner provided)
Team Training (Basic 1 hour training was included in installation costs)
Maintenance/Support (Customer paid an additional $720/year – or $60/month – for our Silver Service Level Agreement. Read more about our Service Level Agreements (https://www.tvsproslc.com/service-level-agreements/)
Summary
In summary, the cost of a standard video conferencing system can vary significantly depending on the size and complexity of your system, as well as your specific needs and requirements. As a general guide, here's the rough estimated costs for hardware alone depending on the size of room you're looking at:
Huddle Space (<5 people) – $500 – $1,500
Small Room (5-10 people) – $1,500 – $5,000
Medium Room (10-20 people) – $2,500 – $10,000
Large Room (20-30+ people) – $10,000 – $25,000+
Then, you'll want to remember to budget around 20-30% of your total costs for costs associated with installation. Additionally, your system might require $100-$300 per month for ongoing maintenance and support, $100-$300 per month for additional bandwidth, and $500-$1,000 for each additional training with the system users.
If all of this seems a bit daunting (and we wouldn't blame you!), we'd love the opportunity to help design and plan your next video conferencing system. We have many designers and sales people equipped to build systems and quotes to fit around your specific needs and budgets. Contact us today and let us show you how we can improve your AV experience!