Sometimes I come across products that I know about, but with the plethora of new products coming out every month, they seem to not get the attention they should. This is one of those products. The Sola series of lights from Lite Panel.
The two 1DC lights that we looked at are the Sola 4 and Sola 6, these lights come in daylight and tungsten light temperatures and of course can be gelled up to accommodate a given situation just like any other light.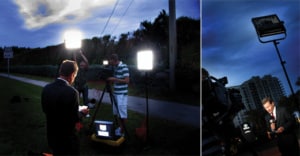 Most of you are familiar with the Lite Panel 1×1 LED light. This unit is used extensively through out the production world for Narrative and Documentary style lighting. The key to the 1×1 and the Sola lights comes Cinema down to two things in my opinion. They run cold and they maintain a constant color temperature when dimmed.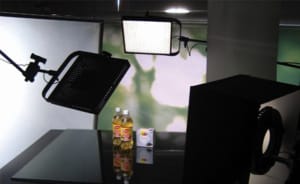 I had Evan Brown from Silver Screen Cinema Studios come over to try these light out and give me his opinion on them.
Be sure to come down and get your hands on the new Sola Lights from Lite NEX-FS70 Panel.