The first thing I noticed when I picked up this camera was how light it is, at first I was a little disappointed with the weight, but then the shooter in me said "Silly Jake. Lighter=longer handheld shooting.". I wasn't expecting to like this camera very much, mainly because it seemed like a lot of camera at such a low price; APS-C sensor, shoulder mount, XLR's, Power Zoom 18-200mm Lens, but after spending a couple hours with the camera I found it to be very enjoyable to shoot with.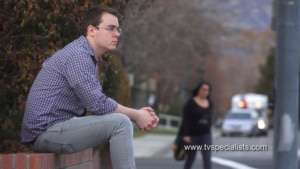 On the negative side; No built in ND filters and the image gets pretty mucky at 1600 ISO, when recording to the internal AVCHD codec, this was of note because when I tested the NEX-FS700 I was able to run the ISO over 3200 and still get a usably clean image with the internal AVCHD Codec, this could be overcome with an external recorder such as the Atmos Ninja.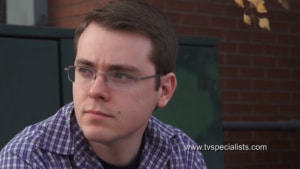 The Rolling shutter "Jello effect" is reasonably pronounced in comparison to other camera like the FS700 or F3, but not bad enough to stop any reasonable use of hand held. The camera is not a full fledged Shoulder camera, it's more of a shoulder assist camera much like the JVC GY-HD100 camera.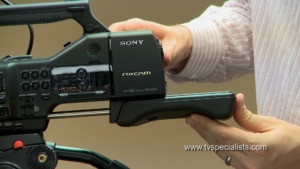 One of the more interesting things that I found out about this camera is that the digital crop makes the camera's sensor size effectively s16mm, allowing for the use of old 16mm and 1″ TV lenses with the right adaptor. The above video is a short test of an old Canon 15-150mm 1″ TV Lens, roughly equivalent too Super 16mm.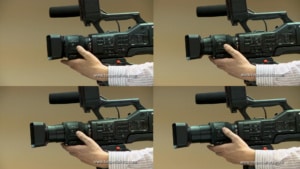 The above image illustrates the zoom lens extending when using the optical power zoom.
Wrapping up, I really liked this camera, all things considered.